Pittsfield, NH 03263

return to pauloman.com homepage
---
PITTSFIELD NH --
Then and Now Home and Site Photographs
with comment on 'Living Here'
Homes, schools, businesses, pictures, links from the Town of Pittsfield, NH
compiled by: Paul Oman 2013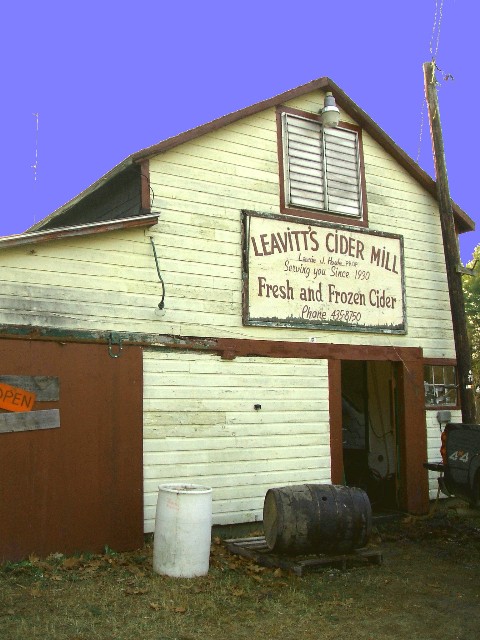 One of the last wood press cider mills in the state (2006)
---
Appropriate Audio
---

NOTES ABOUT THE IMAGES: The images are from postcards mostly dated 1905 - 1915 were recreated in 2006 with some digital 'degraded' to make the images appear more like the postcard images.
---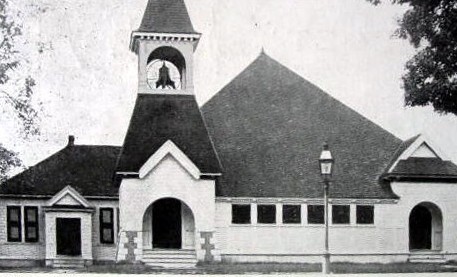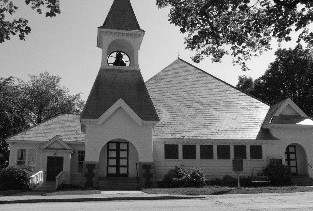 Freewill Baptist Church 1910 vs. 2006. Constructed in 1838. Remodeled in 1886 after a design by William Butterfield (who designed several buildings in Pittsfield NH).
---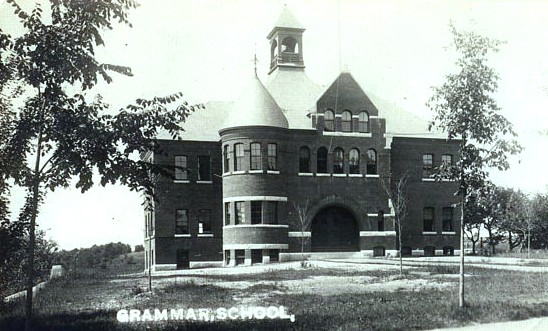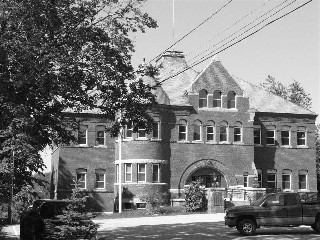 In 1906 it was the Grammar School, today it is the Town Hall. Another William Butterfield buildings (5 of them in Pittsfield NH). Completed in 1890.
I moved to Pittsfield, NH in 2000. Unlike most small New Hampshire towns, Pittsfield does have a small downtown area, not just a Main Street with a post office, fire station and Town Hall.


Like many old New England towns, the town could use an 'Extreme Makeover." My very first impression of downtown Pittsfield was that it was sort of rundown and shabby - an old blue collar river-powered mill town with the mill long since gone. Nice homes on Main Street turned mostly into apartments, old storefronts with more apartments above and behind them. Nearly all in need of some TLC and fresh paint. However, the downtown area consists of only a few streets and so once one settles into Pittsfield, the downtown area takes on the feel of an old, comfortable, worn work coat, instead of a blighted urban area.
---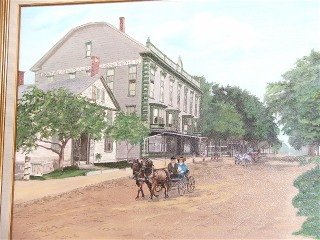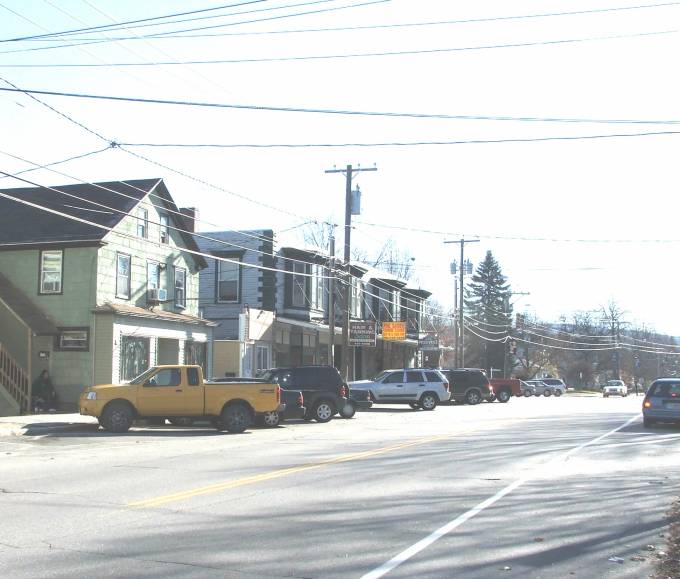 Opera House - former home of stores, dances, graduations this 1883 building originally had three floors. Fire damage reduced it to two stores. It still contains shops and apartment space. The painting on the left can be found in the Pittsfield Library hanging on the wall.
---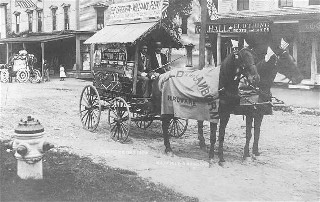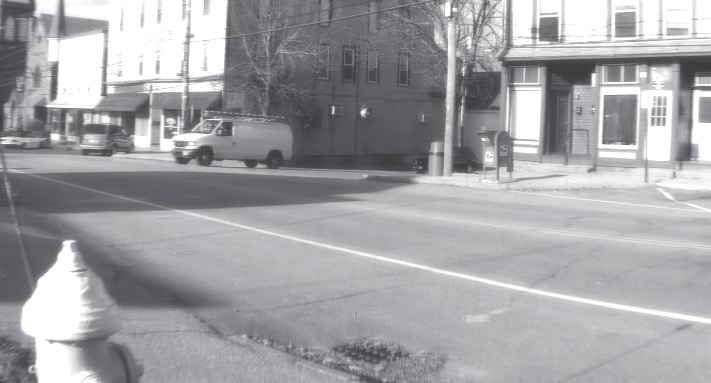 Main St. Pittsfield, NH.-1908 vs. today. Sherwin Williams paint card on the left, hiding the intersection of Main St. with Elm St.
There isn't really a good reason to visit Pittsfield. No covered bridges, no campgrounds, no lakes, no historical home tours, no state parks, no string of outlet stores/gift shops, etc. There is a new, nice small boat launch ramp into the Suncook River upstream of the dam that offers about 1 mile of calm, flat water for fishing, canoeing, or kayaking.


Every August there is a Hot Air Balloon rally/fair that attracts hundreds or thousands of visitors. The big employers in Pittsfield are Globe Firefighter Suits (a 4th generation business that make top of the line fire fighting suits), Pittsfield Weaving that makes clothing labels, etc. and perhaps the Pleasant View plant nursery. There are two small food stores, several pizza places and a Rite Aid pharmacy. The town does have an active community theater that puts on about five performances each year.

The other form of entertainment in Pittsfield consists of the observing the antics associated with town and school board meetings and debates which can mean and nasty in a hurry.
---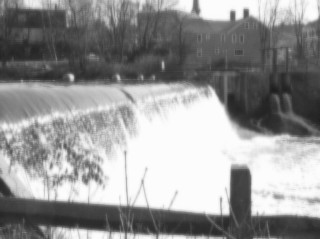 Suncook River Dam, 1910 photo. Dams at this location represent the reason Pittsfield NH exists.
---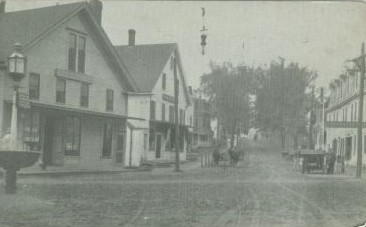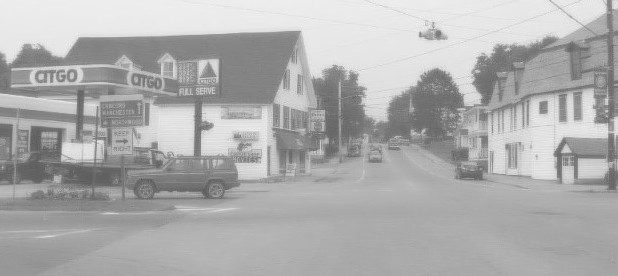 Carroll St. 1907, Still perhaps the town's major intersection. Looking west up Carroll St. Left and right is Depot St. The Rite Aid pharmacy is behind the photographer left shoulder. Rt 107 makes a 90 degree turn here, coming in from the left and turning toward the photographer on to Carroll St.
The town's prime was probably about 1910. The mills and shoe factories were working and employing lots of workers. The railroad (gone since 1952) linked Pittsfield with the state capital (Concord - about 16 miles away), Manchester (about 40 miles away) as well as places like Boston and New York. Pittsfield was the economic and social hub of the surrounding farming towns. Pittsfield Academy (now simply a relic and not a part of the town's public schools) was the secondary school of "status" in the area. There was an "opera house" and the mansion of a former state governor on Main Street. Key public buildings designed by well known architect William A. Butterworth were the town's pride and joy (Pittsfield reportedly still has more Butterfield structures than any other community).


Like most or all old New England towns, Pittsfield has its share of historical noteworthy citizens, unusual events and footnotes of interest.
---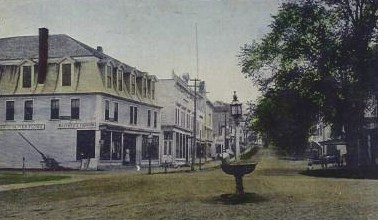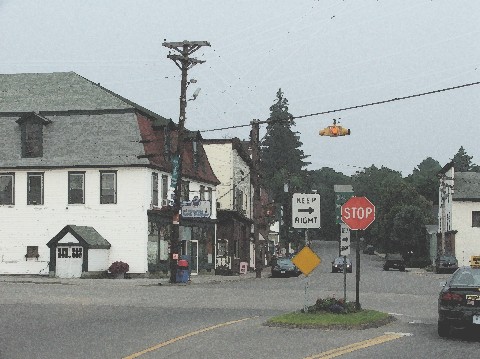 Depot Street, Pittsfield, NH - no date (about 1910)
Intersection of Carroll and Depot (note fountain in both old pictures). This pair of photos were taken within yards of turning 90 degrees to the right from the Carroll St. photo pair above. Photos are taken 90 degrees apart. Building on right side in Carroll St. picture above is the building on the left in this picture.
---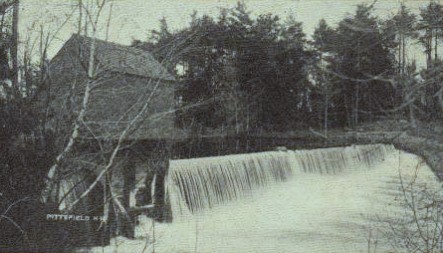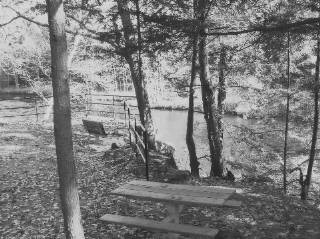 White's Dam (early 1900's) on the Suncook River (upstream from the Dam) did not survive. Just the left embankment, and a small park, remains.
Since its founding (Incorporated in 1782) The town's claim to fame has been its location. The Suncook River was the reason the town was founded. A dam and mill got the ball rolling. In 1869 the Railroad come to Town. Today Highway Route 107 runs through downtown and and the very busy Route 28 flanks the hidden but nearby downtown.
---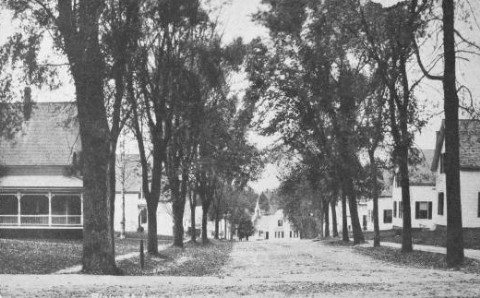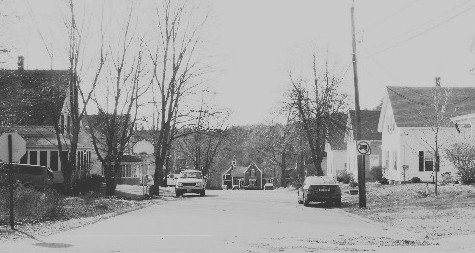 Blake St. 1910. Blake street of near the Town Hall on Main St. Pittsfield, NH
---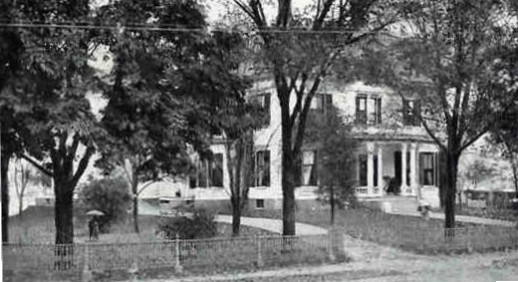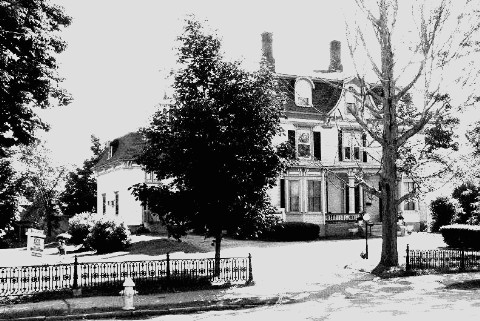 Tuttle Estate on Main Street , Pittsfield, NH.-1908. Built by Hiram Tuttle in 1875. Tuttle later became governor of New Hampshire. The original roof was lost in a fire in 1911, but restored to its original appearance.
---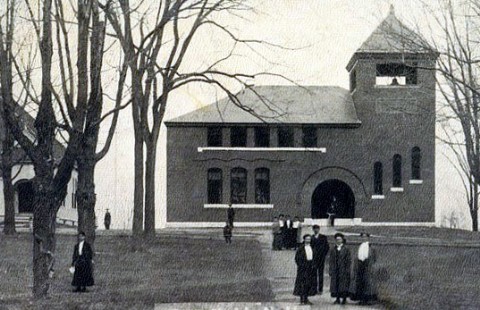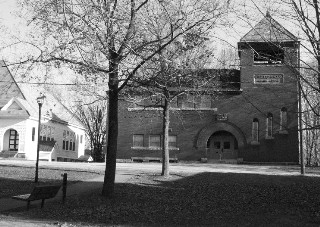 Pittsfield Academy 1906. Note the Baptist church on the left. This school was built in 1892 and served as the town's high school until 1942.
---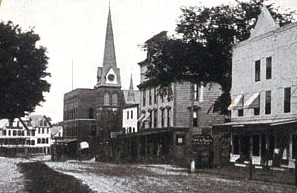 Main St. Pittsfield, NH 1906
You will not find Pittsfield in any tourist guide of New Hampshire. It is an 'in-between' location, 30 minutes from the Seacoat region, 30 minutes for the Lakes Region and not much more to the White Mountains. It is only 20 minutes to the state capital in Concord, less than an hour to a major airport in Manchester and perhaps 90 minutes from Boston. It is a great starting point for any sort of New Hampshire and a community not gridlocked with summer tourists. We like it that way!
---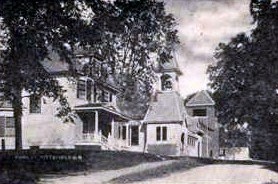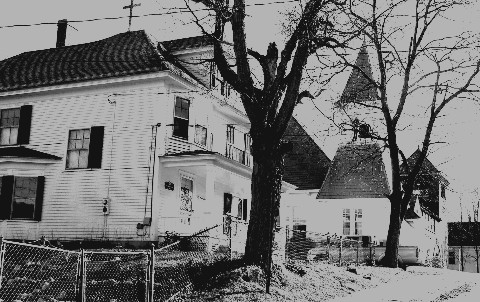 Park St. (date unknown - 1910??). Note the Baptist church in the middle, and Pittsfield Academy behind that.
---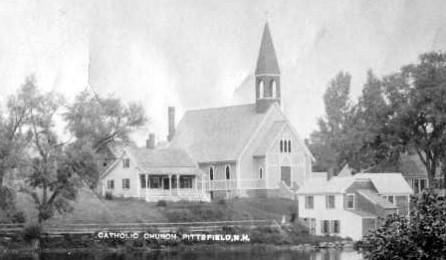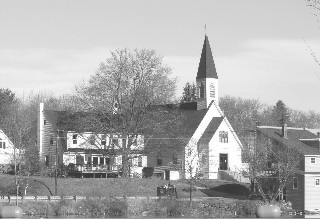 Catholic Church -- Pittsfield, NH 1910
---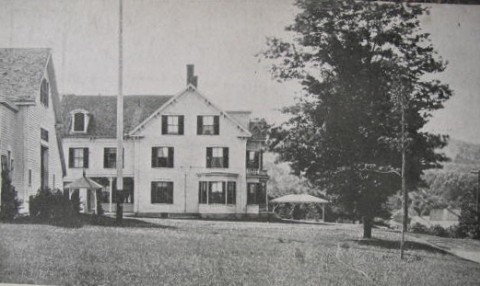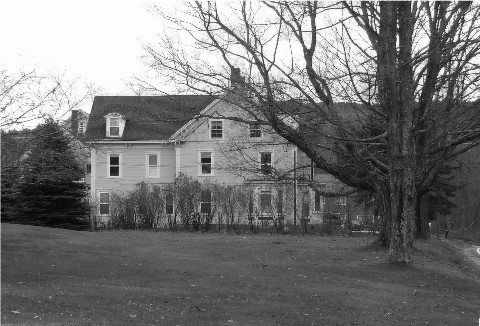 Sargent Hall 1910. This building was a private 'clinic'. Now an apartment building located about a mile from downtown Pittsfield, NH.
---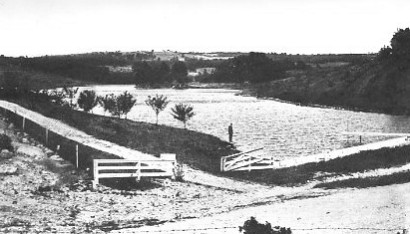 White Pond 1913 - A man-made pond just on the edge of downtown Pittsfield NH.
---
Pittsfield, New Hampshire is a small community of about 5,000 people located in central New Hampshire. Concord, the state capital is about 18 miles due west and the seacoast is about 35 or 40 miles east. Being not quite in the "Lakes Region", not in the White Mountains, and not on the seacoast, it gets overlooks by the tour books and visitors. We like that. It is a part of the state the people pass through but often don't stop. The town straddles the Suncook River and it was dams and water power that created Pittsfield and turned it into a typical New England mill town. The town became the hub community for the surrounding smaller towns. Pittsfield had shopping in its small downtown, jobs in the mills, and after 1869 railroad connections to the outside world. It peaked in perhaps 1900 with mansions along Main Street and stone / brick public building designed by well known architect. Its Pittsfield Academy was the school of choice for the region's young men and woman and it graduated some well known people.

Today, the town is much different, a shadow of its former self. The mills are gone. The mansions are now apartment buildings. The school system needs improvement and teen crime and drugs were front page news in the Concord Monitor newspaper during the summer of 2007. The railroad is gone. The grand old buildings are silent reminders of better times that are gone for good. Yet traces of the old charm and character remain. While downtown can be described as 'rundown' it is too small in area to invoke any feeling of 'skid row' or 'inner city.' To me, living here is more like putting on an old, albeit worn, jacket that is comforting in its memories and fit even it is no longer in the best of shape.

Of course, the town is not alone in its decline. Nearly all New England communities have seen better days. Only the luck ones become spruced up Norman Rockwell tourist sites. Most, like Pittsfield, become home to hard working, blue collar folks more interested in making a living than in downtown historic preservation. While that is a sad thing in one way, it is a rather ordinary, comforting and natural state of existence in another way. It's my home and I like living here!
---
---

site sponsor -- Pittsfield based - Progressive Epoxy Polymers, Inc.
---
return to pauloman.com homepage
---
"If we must disagree, let's disagree without being disagreeable."
Lyndon Baines Johnson Source:Remarks to US Senators, 1965

---
---